Innovation in Orthopedic Instrument Management for Tier 1 & 2 Suppliers
As longtime innovators in precision grinding, TE Ortho – our orthopedic instrument division – applies imaginative solutions to medical device manufacturing, resulting in efficient production cycle times while improving the quality and accuracy of products.
We use the most modern equipment and internal R&D process techniques to facilitate high-speed grinding of stainless-steel parts yielding high metal removal rates. These validated processes provide TE Ortho with a competitive advantage when grinding orthopedic instruments like drills and reamers. Our efficient cycle times can be applied to instruments with long L/D ratios.
Additionally, our intelligent software helps us produce highly customized instruments in many shapes and sizes with simple or complex geometries. We manufacture a variety of surgical tools and components with geometries and features such as: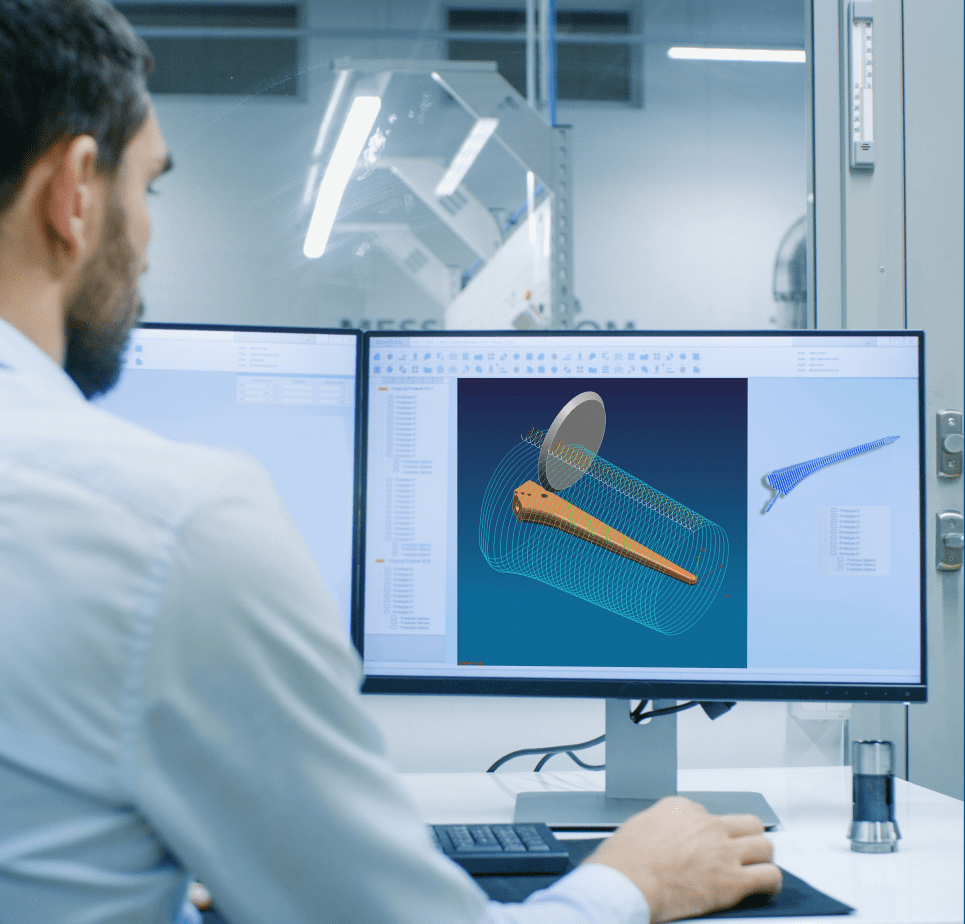 Using 3D models, we auto-dress complex shapes and contours onto wheel packs already loaded in our machine spindles. This step produces near net-shape wheel geometry with zero runout. Couple these processes with tool grind paths generated from this same 3D model and DNC output to the machine, and the result is component geometry being duplicated from the model. 
This TE Ortho process is a proven technique when applied to an instrument cutting edge with a contoured surface such as a broach or bone rasp. We cut the teeth and grind the palette in one step and eliminate the need for multiple setups to reduce process errors. This production method can accelerate turnaround time, reduce cost, and most importantly, improve the quality and accuracy of the surgical instrument. 
At TE Ortho, our expertise is your competitive advantage. Couple our experienced engineering staff with our validated processes and you will find that TE Ortho is a trusted partner for R&D projects to design and develop instruments for the growing field of robotic surgeries. 

Reamer
Using machines that feature DNC connectivity, we manufacture reamers in custom and standard diameters for applications that require the cutting and removal of bone tissue.

Step Reamer
When you need to enlarge or start a hole with a tool that won't break, rely on our step reamers. Available in a wide range of sizes, materials, and coatings.

Tapered Hip Reamer
Customized to your specifications, we design our precision tapered reamers to maximize the smoothness of drilled holes requiring less material removal than is possible using a drill.

Cannulated Drill
Ideal for making precision holes for the insertion of screws,  nails, and other fasteners used in orthopedic surgeries, our drills offer a unique combination of accuracy and long wear life.

Patella Drill
Using state-of-the-art equipment, intelligent software, and proprietary manufacturing processes, we produce a variety of long length-to-diameter ratio drills used by orthopedic instrument manufacturers, or by medical professionals to perform a wide range of orthopedic surgeries.
Modular Reamer Head Blade
We design and manufacture reamer head blades in a variety of diameters, lengths, flute sizes, materials, and coatings. Our head blades are long-lasting, easy to use, and customized to the most demanding specifications.
Femoral Broach
Our precision broaches are used to make the finest orthopedic instruments and components. By using application-specific broach forms with or without chip breakers, we can meet any set of requirements.

Broach
Our streamlined broach manufacturing process allows us to use almost any CAD file. No trial grinding is necessary, and we can perform palette grinding and teeth cutting in a single step.
About
Turning Special Requests
into
a
Growing
Business
At TE Ortho, the orthopedic instruments division of Tru-Edge, we provide precision grinding services. When a customer provides us with a semi- finished "blank," we finish-grind it into an orthopedic instrument. Our engineering and process expertise, investments in modern equipment, ISO 13485 certification, and twenty-plus years of experience in the orthopedic marketplace gives give us a clear-cut advantage over many Tier 1 and Tier 2 manufacturers who offer instrument grinding services.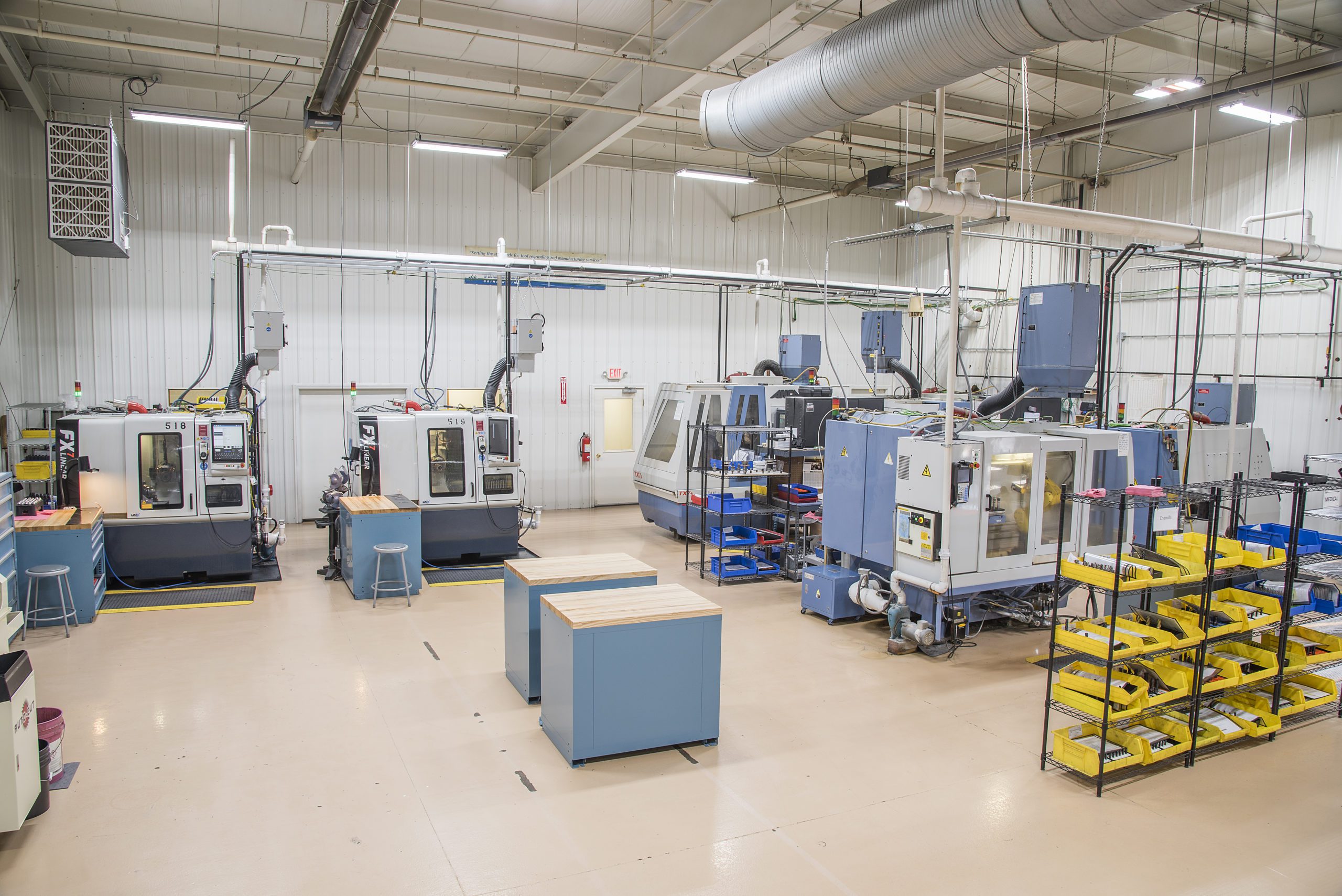 When it comes to equipment, our capabilities have grown from small lot production to high volume auto-loading of drills and taps where we can accommodate up to five hundred tools on a single pallet. Our manufacturing process has "inside the machine" capability to laser-measure tools to ensure process control and to auto-dress worn wheels. All without production interruptions. This reduction in process variance provides quality part throughput. We meet our production schedules which allows our customers to meet their delivery demands.
As the orthopedic instrument market grows, we continue to invest in our associates, our equipment, and our processes through the concept of continual improvement. Our LEAN engineering team assures we deliver maximum value to end users.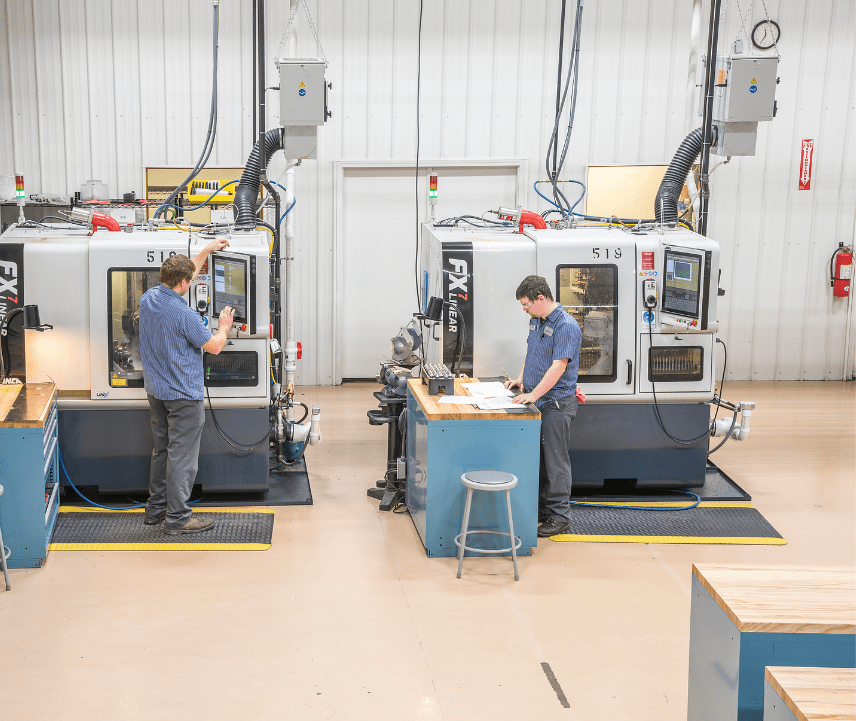 Our entry into the orthopedic tooling sector occurred by chance more than 20 years ago when some customers for whom we were re-grinding cutting tools were impressed with the quality of our work. They asked us … "could you grind stainless steel parts like you grind our carbide tools"? We thought we could and accepted their challenge. We have not looked back.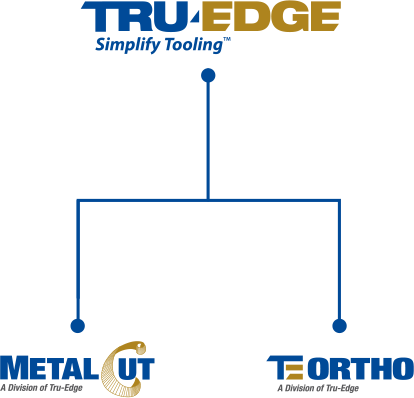 As we continue to grow, we have differentiated our divisions so that Tru-Edge will act as the house of brands, and MetalCut and TE Ortho will become their own entities.
Tru-Edge: Providing custom-crafted round tools and re-sharp programs.

MetalCut: Restoring damaged and indexable cutting tools to like-new condition. Providing custom-crafted indexable tools.

TE Ortho: Innovations in orthopedic instrument management.
Quality Management System
Since the inception, TE has been focused on listening to our customers needs, hearing their concerns and then finding solutions. This was first demonstrated in 2012 when we embarked on our journey to dual ISO certifications, both ISO 9001 and ISO 13485.  We continue to utilize these certifications as a method of adding value to our customers.  In 2018 we continued that commitment and obtained dual ISO 13485:2016 and ISO 9001:2015 certifications.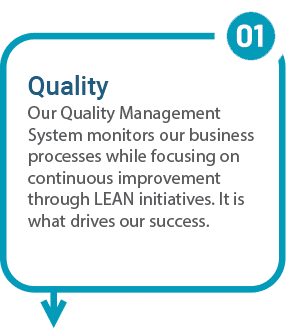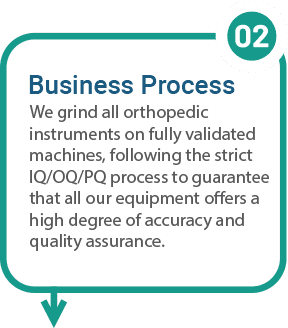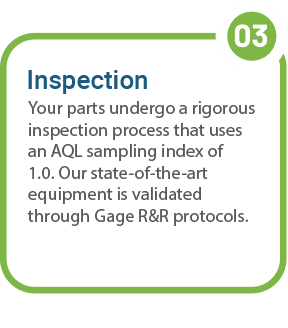 Value Added Quality
Our Quality Management System (QMS) is designed to monitor our business processes while focusing on continuous improvement through LEAN initiatives.  Our goal is to set the standard for repeatability and consistency, which our customers expect.  Quality is fundamental at Tru-Edge and is what drives our success.  Our part-to-part consistency and burr free finish, means your post grind processes are eliminated.
Our Business Process to Avoid Risk
All orthopedic instruments ground at Tru-Edge are done so on fully validated machines, following the strict IQ/OQ/PQ process guaranteeing that all equipment offers a high degree of accuracy and quality assurance.  Our production processes will consistently manufacture products that meet or exceed quality requirements.
Anything in our facility that touches your parts have been tested and approved by most of the OEM's.  We can provide Contact Material lists upon request and rest assured; all materials are free of Animal Derivatives.
Right the First Time and On Time
All of your parts are subjected to a rigorous inspection process, utilizing an AQL sampling index of 1.0.  We inspect more of your parts to ensure nothing slips through the cracks, utilizing state-of-the-art inspection and testing equipment all of which have been validated through Gage R&R protocols.  All our inspection equipment is calibrated twice a year by a certified ISO 17025 partner and is traceable to NIST standards.  Our digital inspection capabilities with optical comparators and HD Vision systems, allows you to send us your digital overlays, .dwg files and we can inspect them like you do!
Audits
Tru–Edge has been evaluated and audited by customers, as well as by a third–party registration body, and has earned ISO 9001:2015 and ISO 13485:2016 certifications.
We welcome the opportunity to show you our total quality system and process management capabilities.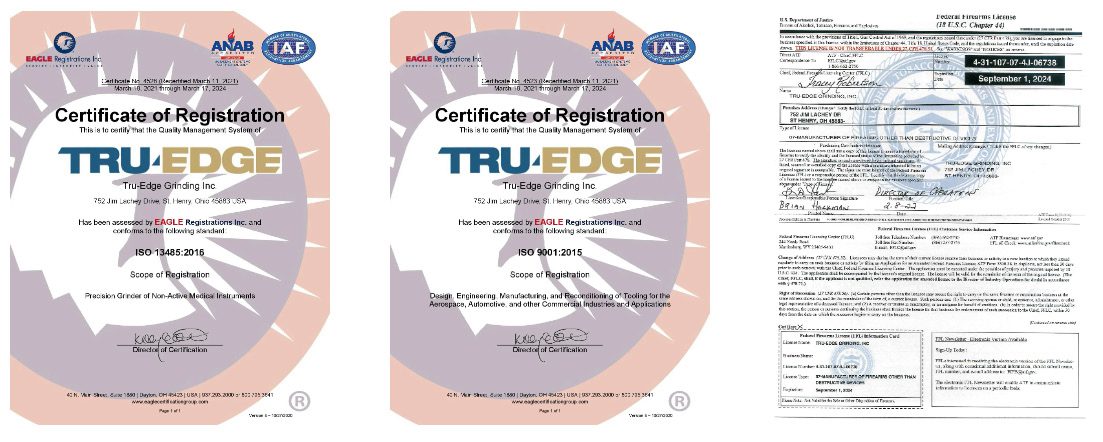 Who We Are, What We Do & How We Do It
Meet our president, Marc Steimer. He'll give you a quick overview of how TE Ortho began, the products we make, and how we set ourselves apart from other orthopedic instrument manufacturers by combining quality and throughput to generate higher value for our customers.